Saint David's Day: A Celebration of Welsh Heritage and Culture
Saint David's Day is a day of celebration of Welsh heritage and culture. It is celebrated annually on March 1st and has been observed since the 12th century.
The day commemorates the life of Saint David, the patron saint of Wales, who was a Welsh bishop during the 6th century. Saint David's Day is a time for the Welsh people to come together and celebrate their history, traditions, and language.
In this article, we will explore the history and significance of Saint David's Day, its celebrations, and the ways in which it is celebrated in Wales and around the world.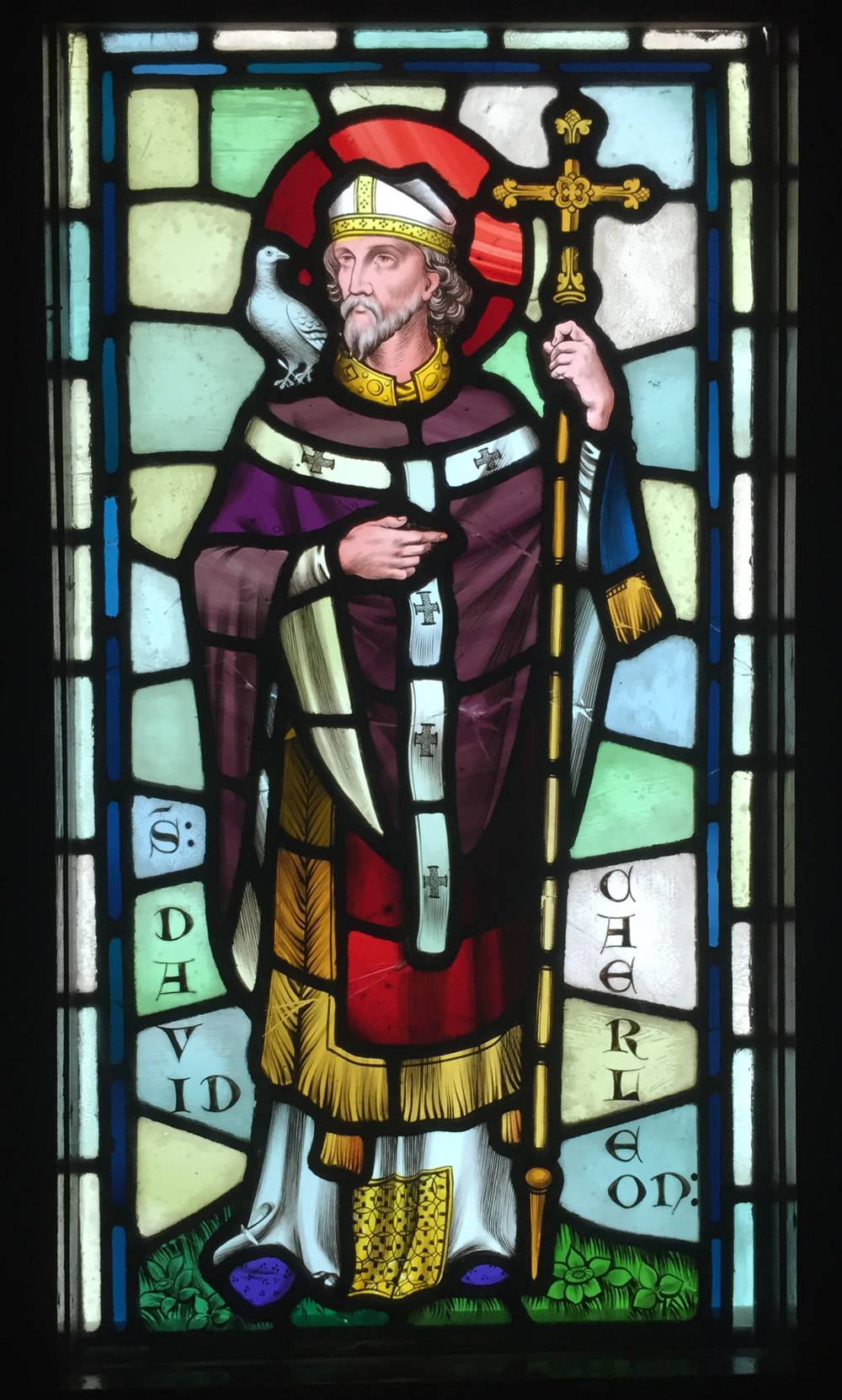 History of Saint David's Day
Saint David's Day is named after Saint David, the patron saint of Wales. David was born in the year 500 and was a bishop of Menevia in southwest Wales. He founded several monasteries and churches throughout Wales, and his influence helped to spread Christianity throughout the region. David was known for his piousness, and he became known as the "waterman" because he would often spend hours standing in cold water as a form of penance.
David died on March 1st, 589, and his influence on Welsh culture and history has been significant. His shrine at St David's Cathedral in Pembrokeshire is a popular pilgrimage site, and many Welsh people still make the journey to pay their respects to the patron saint.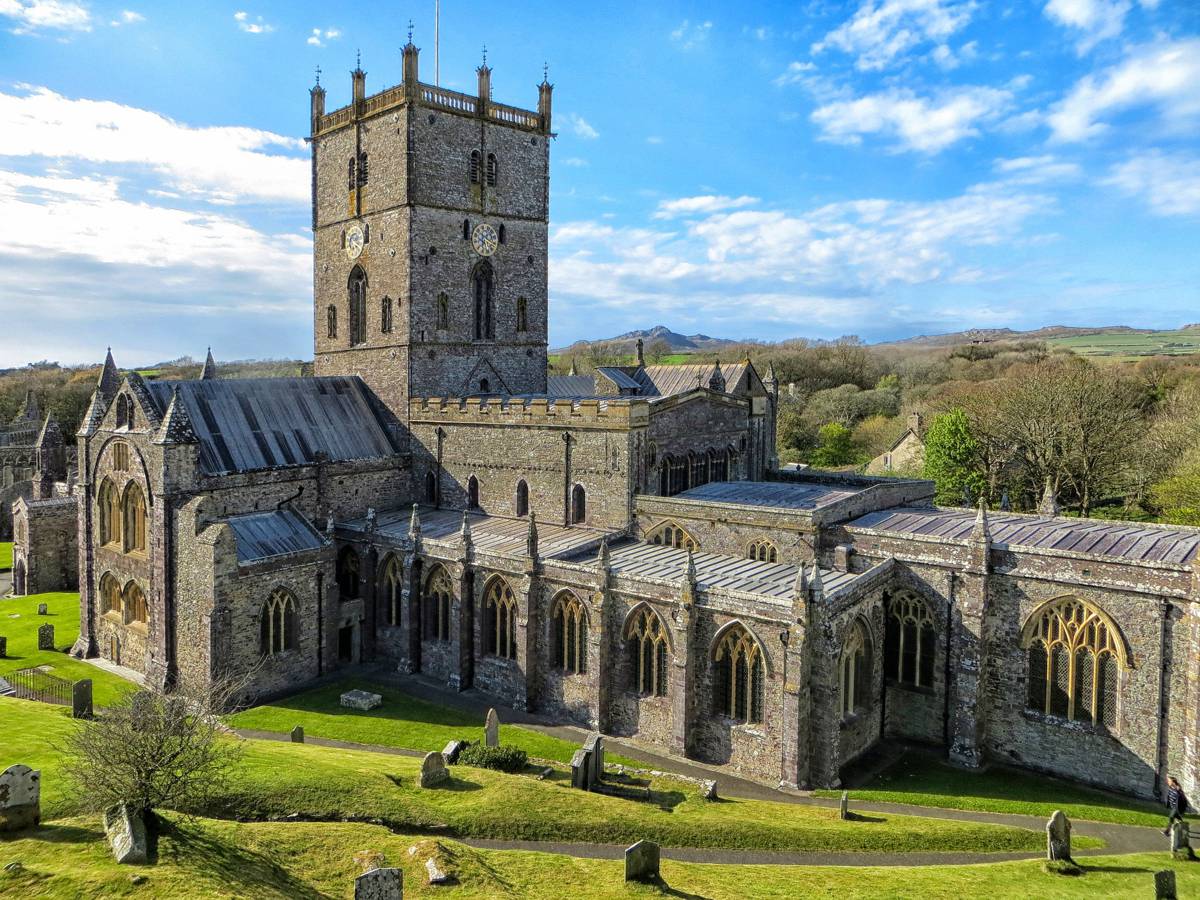 Celebrating Saint David's Day
Saint David's Day is a national holiday in Wales, and it is celebrated with parades, concerts, and other festivities. The Welsh flag, which features a red dragon on a green and white background, is flown across the country, and traditional Welsh foods, such as cawl and Welsh cakes, are enjoyed. The day is also a time for Welsh people to come together and celebrate their heritage and language.
In schools across Wales, children celebrate Saint David's Day by dressing up in traditional Welsh costumes and performing in Eisteddfodau, which are traditional Welsh music and poetry competitions. The winning performers receive prizes and are celebrated for their talent and dedication to Welsh culture.
Celebrations of Saint David's Day have also spread around the world, as Welsh people have emigrated to other countries. In Canada, the United States, and Australia, Welsh communities come together to celebrate their heritage and culture. In London, a Saint David's Day parade is held every year, and it features traditional Welsh costumes, music, and food.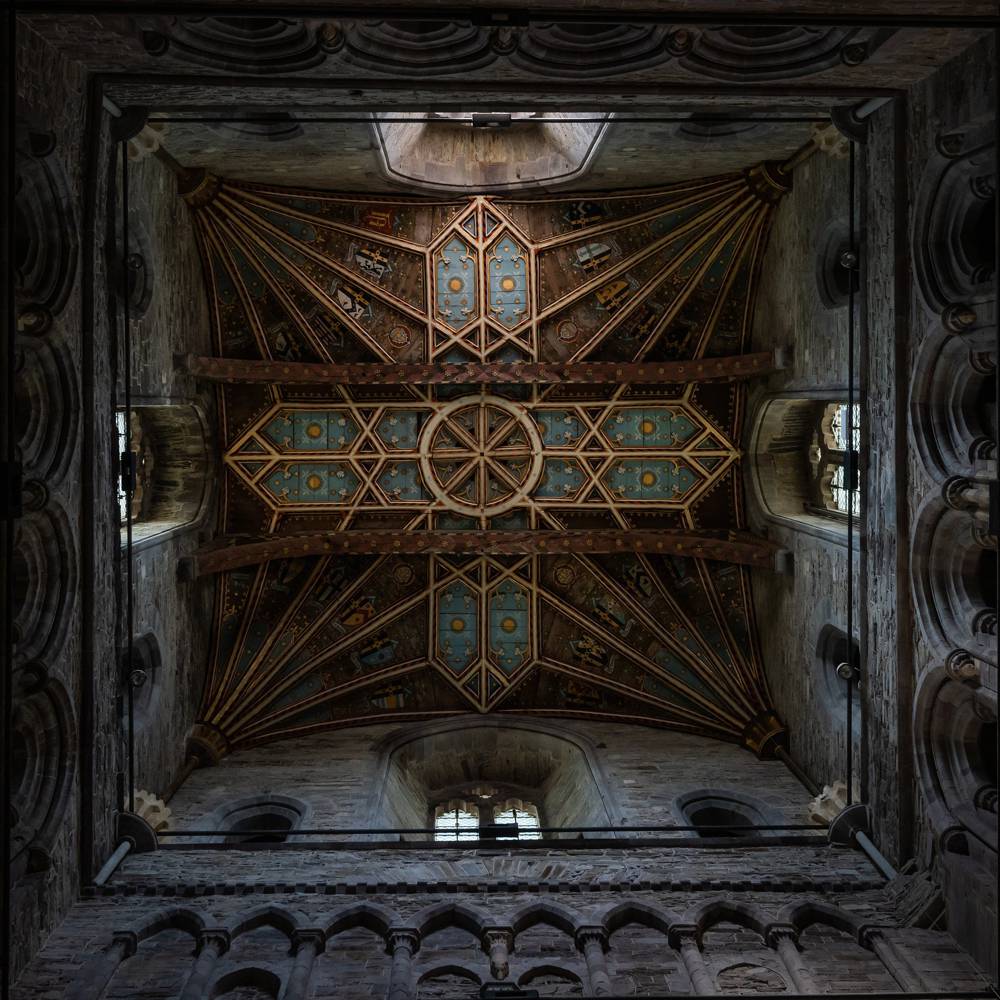 Traditional Welsh costume
The Traditional Welsh costume is a distinctive style of dress native to Wales and has evolved over the centuries to become a symbol of Welsh identity and culture.
Typically associated with rural Wales, it consists of a variety of garments that are worn together to create a complete outfit. The most recognizable components of the costume are the tall black hat and the long, flared skirt or petticoat. The skirt is usually made of wool or cotton and is often striped or checkered. The women's costume also includes a shawl or apron, which is worn over a blouse or bodice, and a pair of clogs or shoes.
Men's traditional Welsh costume includes a waistcoat, shirt, trousers, and a flat cap. The waistcoat is usually made of wool and is often decorated with intricate embroidery or buttons. The trousers are made of tweed or wool and are sometimes tucked into the socks, which are worn with leather shoes.
The Welsh costume is often seen at cultural events and festivals, and it is sometimes worn for special occasions such as weddings and national celebrations. Although it is not commonly worn in everyday life, the traditional Welsh costume remains an important symbol of Welsh identity and heritage.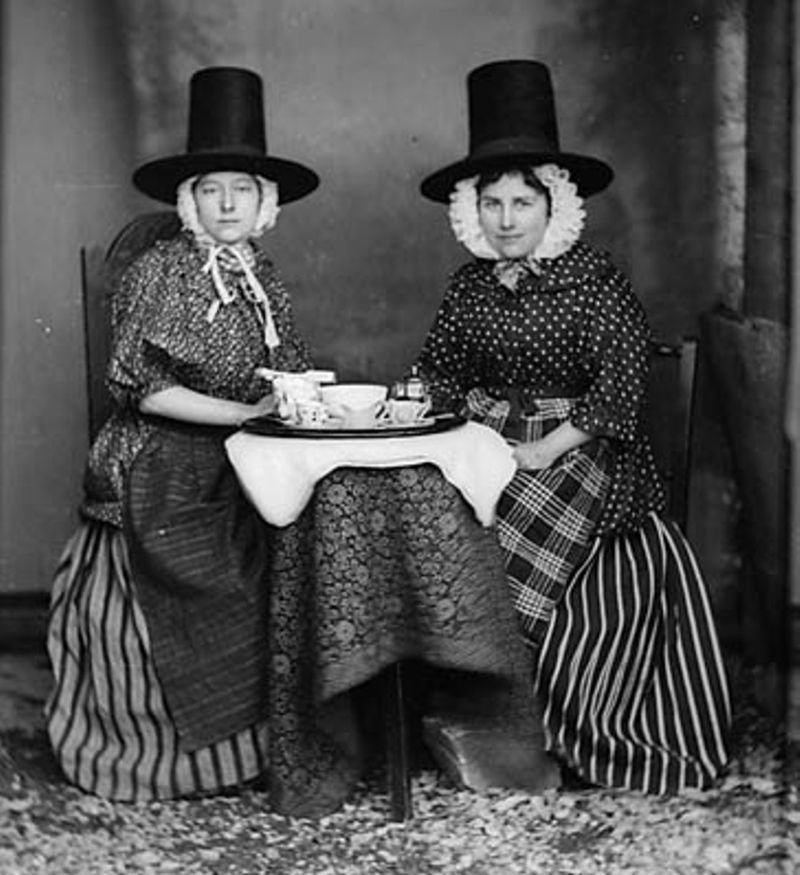 The Welsh flag
The Welsh is a distinctive and iconic symbol of Welsh identity with a red dragon on a green and white background.
The dragon is a traditional symbol of Wales and is often associated with Welsh mythology and legend. The flag is sometimes referred to as Y Ddraig Goch in Welsh, which means "the red dragon."
The design of the Welsh flag has evolved over time. The red dragon was originally a symbol of the Celtic Britons who lived in Wales before the arrival of the Anglo-Saxons. The flag as it is known today was officially adopted by the Welsh government in 1959, although it had been in use as a symbol of Welsh identity for many years prior to that.
The green and white background of the Welsh flag represents the colours of the Tudor dynasty, which ruled England and Wales in the 15th and 16th centuries. The flag is often flown alongside the flags of other countries and is a symbol of Welsh pride and heritage. It is also used to represent Welsh teams and athletes in international sporting events, such as the Olympics and the Rugby World Cup.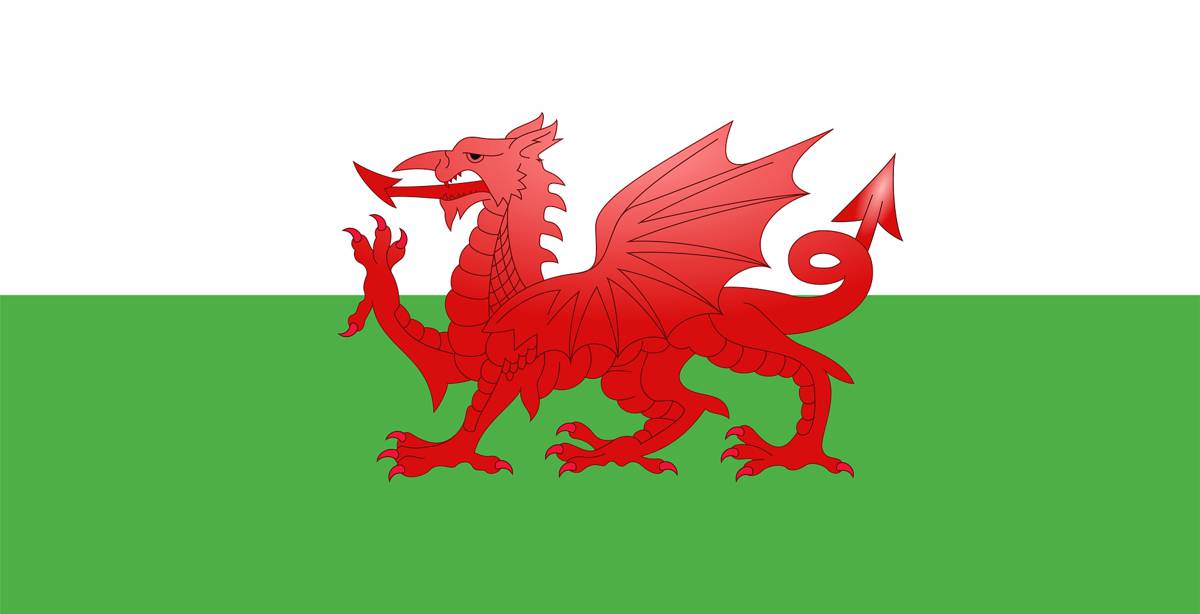 Saint David
Saint David, also known as Dewi Sant in Welsh, is the patron saint of Wales and an important figure in Welsh culture and history. He is celebrated on March 1st every year in Wales, which is known as St David's Day.
Saint David was a Welsh bishop who lived in the 6th century and played an important role in the spread of Christianity throughout Wales. He is said to have founded a number of monasteries and churches across the country and was known for his pious and humble nature. According to legend, he performed many miracles during his lifetime, including raising a child from the dead and causing a spring to appear from the ground.
Saint David's importance to Welsh people comes from his role in promoting Welsh identity and culture. He was a champion of the Welsh language and is credited with coining the phrase "Gwnewch y pethau bychain," which means "do the little things" in Welsh and is often used as a motto for the country.
Saint David's Day is celebrated with parades, concerts, and other cultural events across Wales, as well as in Welsh communities around the world. It is an important day for Welsh people to celebrate their heritage and to honour the memory of Saint David, who is regarded as one of the greatest Welshmen of all time.