Vaya Trails set to offer hiking adventures in The Kingdom of Eswatini
A new hiking company Vaya Trails has been launched in The Kingdom of Eswatini, the little beautiful country that until recently was called Swaziland.
The new business came about as a result of the meeting of minds, experiences and enthusiasm of five committed emaSwati (Swazi people), who are really keen to share their love and knowledge of this unique environment and to persuade people to discover the wonder of actually walking through the Highveld of Africa.
The five partners are: Anna McGinn, Mbongeni Dlamini, Sipho Mnisi, Justice Gwebu and Hakeem Mthupha.
Although the current Coronavirus pandemic has halted travel all around the world, foresight and planning well in advance will help you to this little known African gem.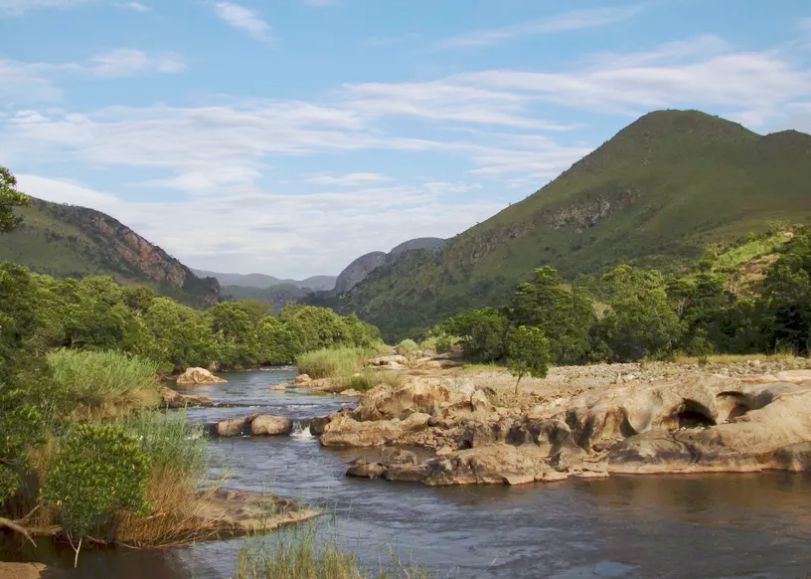 Anna McGinn, Leader for Vaya Trails, shares her passion: "I am Anna and I want to tell you what I love about hiking in Eswatini. We are so fortunate to have this wonderful unspoiled scenery on our doorsteps, where you can hear the sounds of the rivers after the summer rains, see the high grass blowing in the wind, gaze down the valleys from the tops of the hills and experience the sense of timelessness as you wander through the hillsides on ancient cattle trails and paths. You can pause, listen, smell the rain or the dust of Africa, the wet or the dried grasses, hear the silence or the chatter or laughter of kids playing in the rivers, whistles from herdsmen minding their cattle and the endless chorus of African birds all around you.
"Vaya Trails offers guided, tailormade hiking experiences. We will take you where you want to go, for as long or as short a time as you have available and you will be accompanied by a guide or guides who will also act as porters and give you information about the environment, flora and fauna. We can offer whole or half-day excursions or shorter walks if time is limited, or longer walks might be too physically challenging. Whatever your needs we will enable you to get out into the fresh air and experience the real Eswatini, away from the crowds, and take a step backwards in time.
"A feel-good factor in the Vaya Trails experience is delicious food and for this we team up with our local gourmet Sugar Snap Café who can provide us with freshly prepared, delicious picnic lunches, breakfasts and afternoon teas. It's so good to be out and about, walking in the hills, getting hungry and tired, and then finding a comfortable shady place, maybe near a river where it's possible for a swim, and being given a tasty picnic meal.
"And so to summarise; we can offer you whole-day hikes, half-day hikes, one hour hikes, picnics (breakfast, brunch, lunch or afternoon tea). Our hikes are in the hills, along the rivers, in nature reserves, visiting homesteads, rock art, to name but a few. We'd like to share with you our love for this magical little country. We hope you will come and join us – you'll be warmly welcomed."